NY Public Library — Free Event
Weill Cornell Medicine Wellness Series
If You Could See the Future, What Would You Have for Dinner?
"The role of genetics in Alzheimer's, and dementia in general, is not as major as we previously thought. While some patients carry aggressive genetic mutations that cause dementia, for the vast majority of the population, risk is influenced by a variety of medical and lifestyle factors - including a person's diet." from Brain Food: The Surprising Science of Eating for Cognitive Power by Dr. Lisa Mosconi
Join us for an exploration of the intersections of nutrition and diet on cognitive health during the Weill Cornell Medicine Wellness Series at the the Grand Central Branch of the New York Public Library.
When: Tuesday, December 4th, 2018, 6 pm
Where: Grand Central Library, 135 E. 46th ST
Women's Health in Midlife is The Worst-Kept Secret in the World. Menopause happens to half the population, yet no one talks about it. Which means a whole lot of women get blindsided by sudden, often dramatic changes when they hit their 40s and 50s.
The M Event (onsite and live-stream) will tackle the physical and emotional health changes most midlife women go through but no one talks about. You'll hear licensed health care professionals talk through what's normal and what's not and how you can take actions to care for yourself in ways you never imagined.
When: November 10, 2018, 8:30 AM – 2:00 PM PST
Where: Bastyr University, 14500 Juanita Drive Northeast, Kenmore, WA 98028
Schedule and link to register here.

Women's Alzheimer's Movement Summit 2018
Genworth Hosts Alzheimer's Advocate Maria Shriver at Women's Alzheimer's Summit in Richmond, VA, on Oct. 31. Speakers and panelists will include: Barb Cole, Alzheimer's Advocate; Dr. Lisa Mosconi, PhD, Associate Director Alzheimer's Prevention Clinic at Weill Cornell Medical College/NewYork-Presbyterian Hospital, Director Women's Brain Initiative at Weill Cornell; Dr. Sara Gottfried, MD, Harvard-educated physician, keynote speaker and author of three New York Times bestselling books; Dr. Ayn Welleford, MS, PhD, Associate Professor Virginia Commonwealth University, Gerontologist for Community Voice and Co-Lead of Greater-Richmond Age Wave, a University-Community Collective Impact Initiative; Nelson Dellis, 4x USA Memory Champion, memory expert, Founder & CEO Climb for Memory.
Watch the livestream here: https://www.facebook.com/thewomensalzheimersmovement/videos/287781742075422/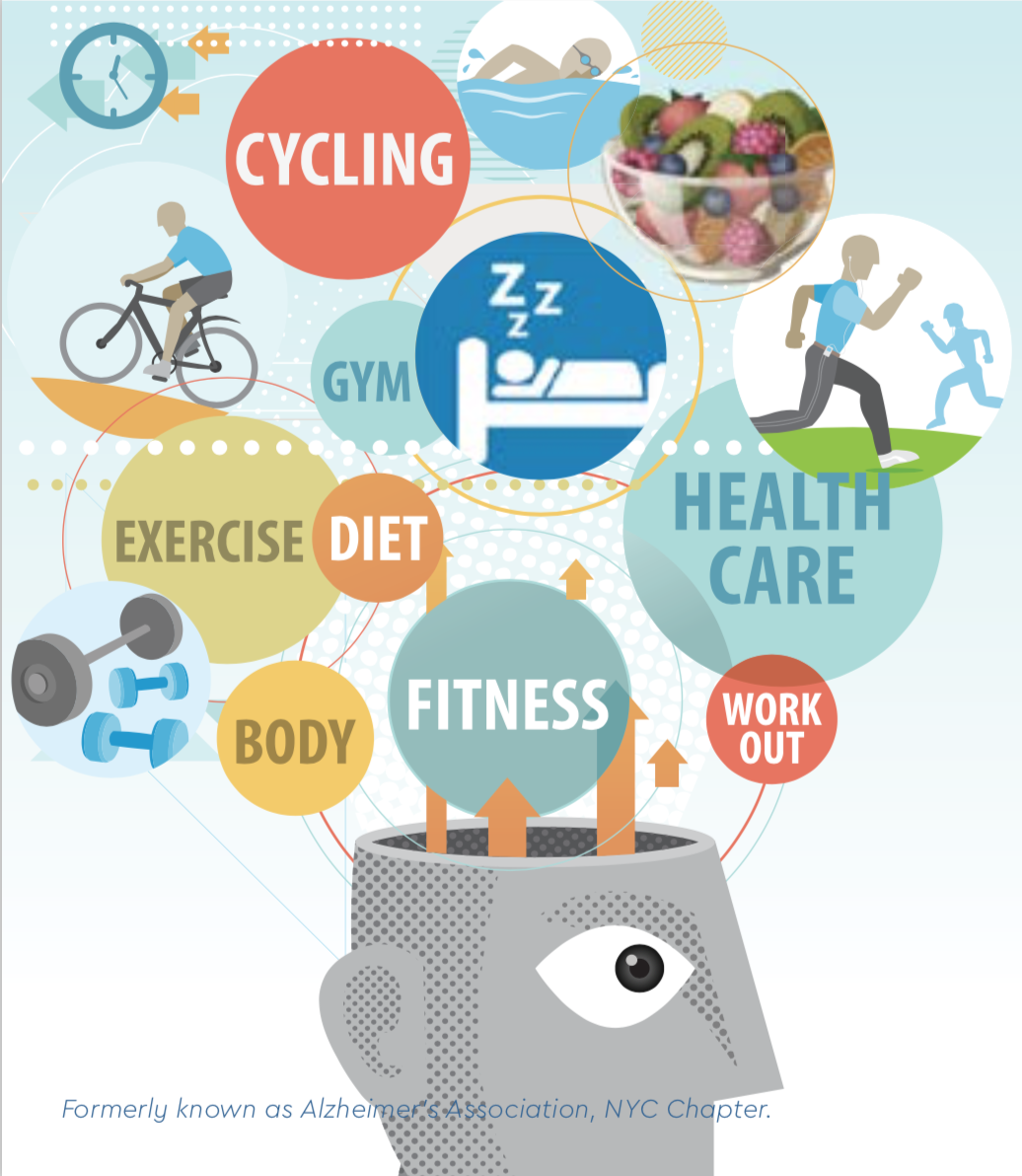 CaringKind's Annual Event "Eat, Sleep and Be Merry: What We Know About Brain Health"
Join myself, CBS's Dr. Max Gomez, and Dr. Andrew Varga as we discuss sleep, diet, exercise, stress reduction and other lifestyle factors in maintaining brain health, and possibly, reducing the risk for Alzheimer's disease and other dementias. We will share our most current findings from our investigations and strategies for maintaining cognitive health as we age. By RSVP only! (Only limited seats available)
When: October 22, 2018 at 6pm
Where: TheTimes Center, New York City
RSVP: 646-744-2900 or helpline@caringkindnyc.org
Read more about the event here.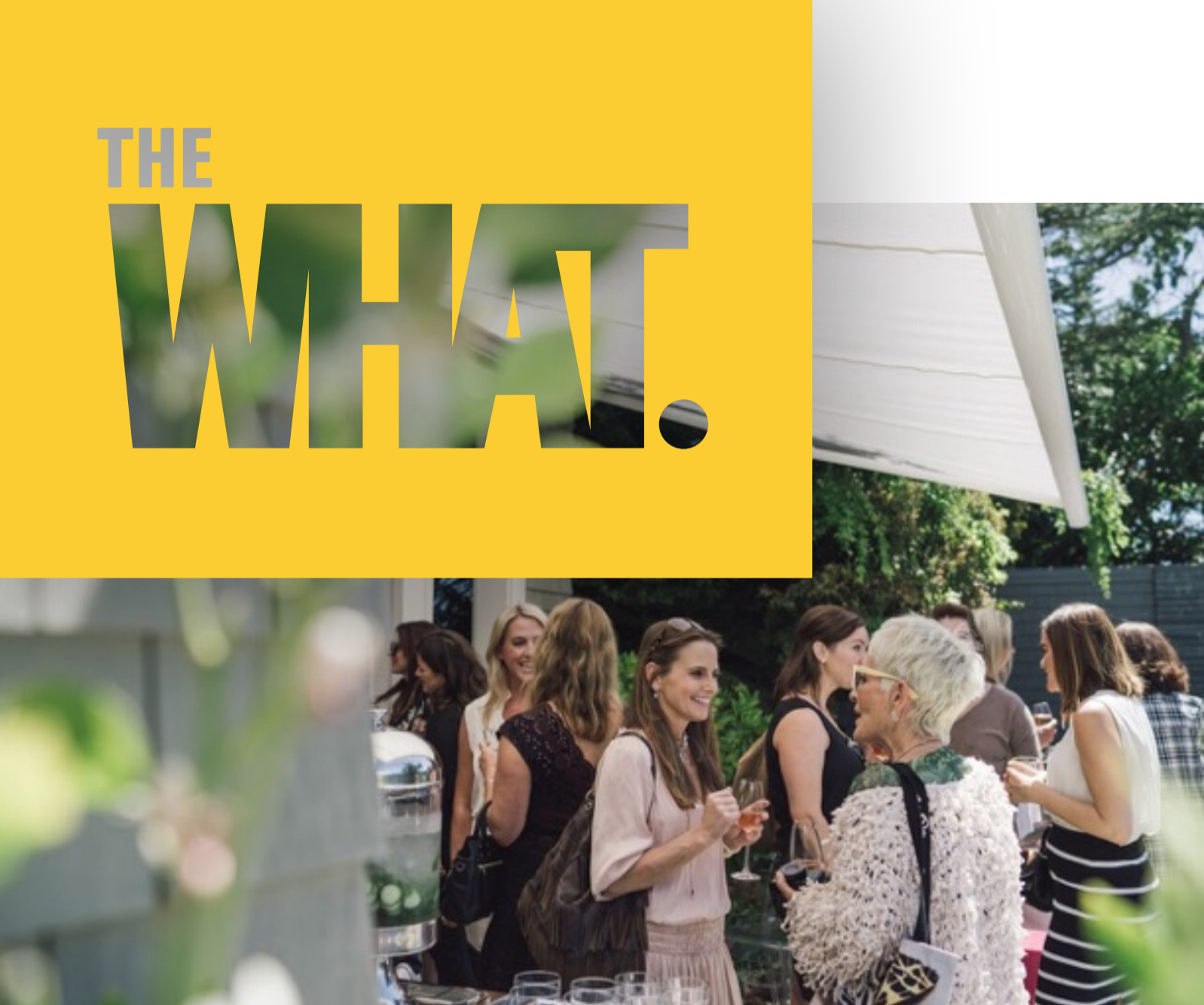 I am so looking forward to joining the incredible all-female team at THE WHAT. SUMMIT, a place for smart Perennial women to develop real friendships over real talk (and some really great wine). I will be speaking about THE FEMALE BRAIN and joining an incredible line up which will include many amazing women like Debra Messing (Will & Grace), Tina Sharkey (CEO of Brandless), Caterina Fake (Founder of Flickr), Vendela Vida (novelist), my dear friend Kaja Perina (Editor in chief of Psychology Today), and entrepreneurs in diverse fields.
When: October 5, 2018 at 9am
Where: SF Golden Gate Club, San Francisco
RSVP and read more about the event here.
EXPLORING COMPLEXITY
The Conference is a two-day exploration of human behavior, new technology and how to make things happen. Dr. Mosconi will be speaking about Brain Food and how to maximize productivity through your diet:
Where: Malmö, Sweden
When: September 5th, 2018
Watch my talk here.
Ego. Food. Tech. Create. Humans. People. Explore. Learn. Work. Start. Cities. Democracy.
Techfestival is a five-day exploration of humans and technology. Dr. Mosconi will be speaking about Brain Food and how to maximize creativity and brain power through your diet and lifestyle choices:
Where: Copenhagen, Denmark
When: September 7th, 2018
Read more about the event here.
Book Signing at Weill Cornell Medical College
So delighted that my institution, Weill Cornell Medical College, organized a book signing for us! Join me and Dr. Barone for a fun cocktail reception:
Where: Weill Cornell Medicine
When: July 12, 2018, 5:30-7:30pm
RSVP: dob3003@med.cornell.edu
Drs. Lisa Mosconi, Roberta Diaz Brinton, and Dominique Fradin-Read lead the Longevity panel moderated by yoga master Baron Baptiste at In Goop Health 2018.
Where: Los Angeles
When: June 9
Read more about the event here.
Maria Shriver's "Move for Minds" 2018
Sign Up and Join Us in June!
Maria Shriver and The Women's Alzheimer's Movement are kicking off Summer 2018 with Move For Minds — a series of events at Equinox Sports Clubs throughout the U.S., Canada and the UK that will ignite you to get moving and make your cognitive health a priority!
New York City (June 2), Boston (June 3), Los Angeles (June 9) and San Francisco (June 10)
Read more about the event here.
Watch the livestream here.
Move for Minds 2018 / It's About Our Brains
Tuesday, March 27, 2018
11:30 AM EST – 8:30 AM PST
Join Maria Shriver and the Women Alzheimer's Movement in conversation with neuroscientists Dr. Lisa Mosconi and Dr. Ruth Benca, Equinox fitness trainer Anja Garcia, and holistic wellness expert Kelly LeVeque - to learn what you can do today to make sure your brain stays healthy for tomorrow: facebook.com/MariaShriver